The Ace Award was the highest level of achievement in Air Scouting, which was from 1942 to 1949 and then in Air Exploring from 1949 to 1954. Scouts had to demonstrate aviation knowledge, leadership, and service over a period of time and earn several rating awards. The Ace Award was available from 1942 to 1954 and only 723 were awarded. In 1954 it was replaced with the Explorer Silver Award, which lasted until the Air Exploring program ended in 1966.
There are two types of Ace Medals, an Ace Patch, and an Ace Square Knot. The patch and square knot are the same from 1942 all the way through to 1954, but the Ace Medal was changed in 1949 to reflect the switch from Air Scouts to Air Explorers. The medallion of the award is the same in both cases, a compass ring with a 4-propeller plane with outstretched wings, but the Type 1 has red/blue/red ribbon where the blue part is at least 75% of the ribbon, the Type 2 has a red/blue/red ribbon where the strips are all approximately equal. The Type 1 medal is much rarer than the Type 2 and consequently it is more valuable.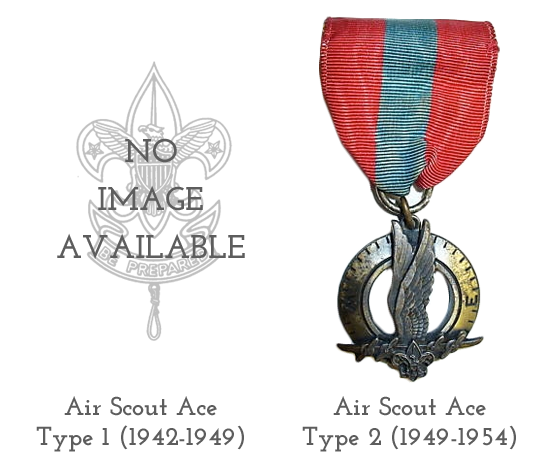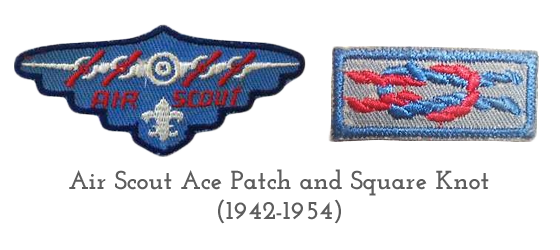 If you have an Air Scout or Air Explorer Ace Award, Patch, or Knot, please Contact Us for more information.